House to Home Design's primary mission is to provide customers with a quality product at a reasonable price. Whether window-coverings are your first or final decorating step, whether your needs are functional or decorative, House to Home Design can help. As a home based-business, House to Home Design brings its services to you.
Kathy will provide a free consultation and a broad selection of samples for you to choose from, whether you are looking for Roller, Roman, Cellular, Pleated, Horizontal, Vertical, Shadow Magic, Woven Woods, Panel Track or Shutters. Automation, cordless, high-rise systems and other functions are also available to add to your blinds.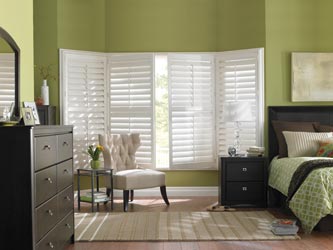 If you are not exactly sure what you want, Kathy will help you narrow down the choices to find the product that best satisfies your functional and aesthetic needs. Kathy will also provide quotes for more than one product to support you in choosing one that best suits your budget. Kathy is committed to finding and fitting a product that is the best possible solution for your window needs.
Because she believes that happy customers are the best investment a business can make, Kathy strives to ensure that every client experiences a high degree of satisfaction with her services and products. There is no better advertisement than a positive word-of-mouth referral.
Find your new, custom-made blinds by contacting Kathy today!
"Kathy Friend from House to Home Design has been my go-to for blinds for about 11 years now. Always excellent customer service, terrific product, most often beats other quotes done by large companies. I highly recommend her to my clients and they have never been disappointed either."
~Laura Endel, Remax Centre City Realty, Prince George, BC
Please click here for more testimonials!